What is the View of the NHS on Supplements?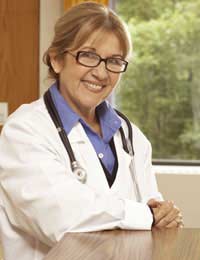 While we all know how important it is to get the right amount of vitamins and minerals required to stay healthy, there is an ongoing debate about whether taking dietary supplements is really necessary. But what does the National Health Service say?
Why We Need Vitamins and Minerals
The NHS recognises that we need a balanced diet to stay healthy, and that vitamins and minerals affect every part of an individual's body, including hair, nails and muscles; the digestive system; sight, and the heart and nervous system. However, it concludes that supplements are unnecessary if we eat a balanced diet with food from all the major food groups.
"Supplements should only be used as a top-up if it is not possible to eat a healthy balanced diet – they aren't a substitute for healthy eating!" the NHS guidelines say. It recommends that instead, we follow a diet that adheres to RDA requirements.
What Does RDA Mean?
As part of a healthy and well-balanced diet, the NHS recommends that we follow the European Unions guidelines on the Recommended Daily Allowance of vitamins and minerals we need to stay healthy. This RDA will fluctuate according to your gender, age, general health and lifestyle. Children, for example, need a lower RDA, while pregnant women and older people often need a higher one.
So If I Follow the RDA, Then What?
The Department of Health recommends taking supplements of three vitamins only, and only those in consultation with a health professional, in specific circumstances. They are: vitamins A, vitamin D and folic acid. Vitamin A, C and D are recommended for children between the age of six months and five years old who cannot follow a balanced diet. Vitamin D is for children who are at risk of rickets because they are not exposed to enough sunlight, primarily kids whose bodies stay covered outside due to their cultural dress. Folic acid is for pregnant women, as it has been shown to greatly lower the risk of having a child born with spina bifida.
If you do wish to take vitamin supplements for other reasons, the NHS recommends:
Consulting a health professional first
Taking them at room temperature with cold water
Making sure you don't take ones together which can interact with each other, or ones that can interfere with prescribed medications
Getting the Balance Right
Despite its seemingly strict stance towards supplements, the NHS does recognise that some people may be lacking certain vitamins and minerals in their diet. Vegans and vegetarians, for example, may fall short when it comes to vitamins B12 and D, calcium, iron and zinc, although many of these can be found in certain food products such as pulses, leafy veg, fortified breakfast cereals, nuts etc.
To make sure you are getting the balance right, the NHS recommends that we all include food from the following food groups every day:
bread, cereals and potatoes
Most people should also increase their intake of starchy foods and fresh fruit and veg, and cut down on sugar, fat, alcohol and salt. Eating three meals a day is recommended for the majority of people, according to NHS guidelines.
What About Other Types of Supplements?
The NHS has a varied viewpoint on this. If you are interested in taking a mood-regulating supplement such as St Johns Wort, for example, consult your GP, who should have their own opinion on its efficacy, as well as the official government one, which allows it to be prescribed but warns that it can interfere with other medications.
To sum up, the NHS believes that vitamin supplements are unnecessary, and that eating a proper diet should provide all the nutrients we need, except in exceptional circumstances. Other supplements are all judged individually, according to their own merit. For more information, look up NHS Direct online, or consult with your GP.
You might also like...