How do I Know a Health Supplement is Safe?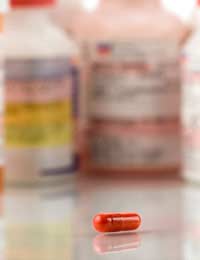 These days, people are becoming more and more conscious about their health. With a renewed interest in healthy diets and lifestyles, however, also comes a burgeoning interest in what dietary or health supplements we can take to make our bodies even healthier. With this in mind, it's important to know which ones are safe, although the Food Standards Agency (FSA) has concluded that the majority of daily multi-vitamins and minerals are not at all dangerous.
Which Supplements Should I Take?
Supplements include vitamins and minerals, as well as a variety of other substances including herbs, amino acids, botanicals etc. Many help your diet work better, some are designed to improve performance, while others are tablets that make up for a lack of a specific substance in your diet, such as calcium, zinc or niacin. The choice is up to you.
Please be aware that supplements are not intended to treat or prevent disease, and that they should only be taken following a full consultation with a health professional. Self-diagnosis is not recommended, especially as some supplements can interfere with prescribed medications, while others can interact with other supplements. Additionally, supplements can be dangerous if you have existing medical conditions, are pregnant, or about to undergo an operation.
The FSA recommends that if you want to take supplements, stick within the RDA (Recommended Daily Allowance) guidelines, consult a health professional about dosage, and make sure you continue to eat a healthy and balanced diet with an emphasis on plenty of fresh fruit and vegetables. Taking pills is no substitute for eating right.
How Do I Know if a Supplement is Safe to Take?
The following advice should be helpful when deciding whether or not a supplement is safe:
1 Be suspicious if the product advertises amazingly fast results. Usually you'll find that isn't the case, or if it is, it can lead to long-term damage.
2 If a product advertises "unreasonably distorted" claims, stay away. A weight loss supplement that says you can lose three stone in three weeks, for example, is not a good – or safe – product.
3 Read the small print on "scientific" studies. If the control group is unusually small, for example, the study probably isn't worth its weight in cod liver oil.
4 Look at the language. Real scientific studies usually do not advertise as having "incredibly amazing results" or "unbelievable findings that are too good to be true!"
5 If a study is published without a peer review, don't buy it.
6 Be cautious if all the recommendations for the product appear designed only to sell it.
7 Stay away from products that divide substances into "good" and "bad" products.
8 Remember, the supplement industry is largely unregulated. There are no regulations which analyse the contents of supplements, nor do they have to mandate that their claims are true. Use a well-known manufacturer and take at your own risk!
9 Keep in mind that just because a substance is natural, or not synthetically produced, does not mean that it is safe, and that indiscriminate use of dietary supplements can be lethal, or even fatal.
Finally, the FSA has recognised that even safe supplements can be toxic if taken in high doses. Five popular supplements in particular, including beta-carotene, zinc, manganese, niacin and phosphorous, were determined to cause damage if taken in large amounts over an extended period of time. So tread carefully, do your homework, and consult your GP!.
You might also like...