Consumer Safety Advice on Supplement Use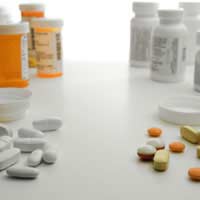 Consumers are starting to rely on dietary supplements more and more, but we still know little about them. Can they really help us to stay healthier than ever, or does taking them pose potential health risks that can make us feel even worse than before?
While the NHS wholeheartedly recommends taking multi-vitamins - while cautioning that there is no substitute for a healthy, well-balanced diet - there are other supplements it condones for specific groups of people, such as folic acid for pregnant women.
Saying that, it is up to the you, the consumer, to make sure that the supplements you take are right for you. That includes checking with your GP first, not mixing supplements with other supplements or prescribed medication unless under the advice of a professional, and knowing exactly what the supplements you plan to take contain.
Other advice includes only buying supplements from a reputable manufacturer, avoiding them if you have certain medical conditions, and staying on top of the news to keep up-to-date with breaking reports about their use. Additionally, do not take supplements for several weeks before you are due to have an operation, as some can raise blood pressure, cause bleeding or prolong effects of anaesthesia.
Here are a few other questions you should know the answers to when considering taking supplements...
Can Supplements Claim to Cure Diseases?
No – but manufacturers think of ways to get around this. For example, while makers of calcium supplements cannot claim to cure osteoporosis, which causes brittle bones, they can say that calcium can make bones stronger. If you don't read the fine print, you can be easily duped.
What supplement labels often say is how they will affect the body – in the vast majority of cases. It's up to you to filter through the claims and decide what is best for you to take.
What About Supplement Quality?
That's another tricky one. The best rule of thumb to follow in this country is to only purchase supplements that come from well-known manufacturers. Be wary of buying cheaper items on the Internet, and read the label carefully. You never know if it actually does what it says on the tin – or indeed, if it even contains what it says it does on the tin!
Doesn't "Natural" Mean Safe?
Keep in mind that just because something is advertised as "natural" doesn't mean that it cannot harm you. As a rule, supplements are poorly studied – much less so than prescription drugs. So their long-term effects – and in some cases, even short-term ones – are not entirely known.
Kava, for example, which is used for insomnia and anxiety, has been shown in reports to cause liver damage when used long-term. And aristolochia, which causes kidney damage and cancer, has been largely banned – but is still sold online. It is sometimes sold as a weight loss product and has also been used in childbirth to help women expel the placenta.
What Supplements are the Most Popular?
Multi-vitamins are by far the most popular, with the second best-selling supplement being calcium. It has been shown not only to help build strong bones, but also is effective in relieving the effects of pre-menstrual tension, and reduce the possibility of developing colon polyps.
Another popular supplement is glucosamine, which has been shown to help repair cartilage and reduce the effects of wear and tear on joints. It is often taken by both people who do a lot of sport, and people who suffer from conditions such as osteo-arthritis.
Saying that, don't forget that too much of a good thing can also be risky. Exceeding the safe limit of specific supplements can be dangerous to your health - and in some cases, even fatal.
Play it Safe
Nutritional and dietary supplements can be of value for people who lack a certain vitamin or mineral, due to a specific diet (veganism, for example), or condition (pregnant women, for example, or those with specific diets or health problems). Supplements are not, on the whole, recommended for weight loss or to improve levels of sporting performance, except in the case of a sporting injury (see glucosamine, above).
When considering taking supplements, always do so under the advice of a professional. Read the label carefully – and use common sense! Remember, your health is in your hands.
You might also like...