Supplements for Hair, Skin and Nails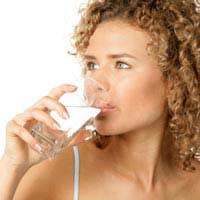 The ideal of traditional female beauty is not complete without luxurious hair, clear, bright skin, and long, healthy-looking fingernails. So it's no wonder that so many women take dietary supplements on a regular basis to improve their skin, hair and nails.
Some women take them because their nails seem to be forever chipping, because they worry they are losing some hair, or because their skin isn't as radiant as it used to be. Others take them as a preventative measure to ensure they continue to stay looking good.
Whatever the reason, if you need a skin, hair and nail supplement, make sure you are getting the right one – and that you know what to look for when purchasing the right supplement for you.
How Skin, Hair and Nails Are Connected
It might seem odd that one supplement can help three parts of the body, but skin, hair and nails are all connected. They all are keratinised structures, which means they are made from a group of fibrous proteins.
To stay healthy, these structures need specific nutrients, including a host of proteins, essential fatty acids, minerals and vitamins. Here are some which are known to be particularly beneficial:
Silica. This is concentrated in the connective tissue of skin, hair and nails, where it contributes to the formation of collagen. Collagen is the building block of skin in particular.
Biotin. An essential vitamin which in trials, has been shown to stop nails from becoming brittle and splitting.
Horsetail. Natural plant source providing silica.
Zinc. Helps the skin in particular by protecting against free radicals.
Vitamin C. Helps smooth skin and makes age spots, or brown spots, fade from view.
B Vitamins. Can prevent hair loss and also helps stop hair from going grey.
Vitamin E. Provides support to the scalp and helps circulation.
Iron. When stores of ferritin, the protein that stores iron decline, hair growth may be affected.
Collagen. An important protein to help skin and bones.
Improving Skin, Hair and Nails Through Diet
You can also improve the way you look through eating sensibly. In fact, most people who eat well and follow a sensible diet full of necessary vitamins and mineral don't need to take food supplements, although in some cases a healthy diet is not enough (see below).
Here are some top tips on how to improve your skin, hair and nails through the right diet:
Drink plenty of water and make sure you stay regularly hydrated – this is especially important for the skin.
Stay away from fatty foods and foods that are simply empty calories.
Try to have at least half of your food intake be comprised of fresh fruits and vegetables, and eat plenty of raw seeds and nuts, which provide oils and calcium.
Eat foods that are rich in silicon and sulfur, such as fish, onions and broccoli.
Eat oily fish regularly, as it provides essential fatty acid. Flaxseed sprinkled on cereals, soups and casseroles is also a good source of fatty acids.
Eat foods rich in biotin.
Eating sensibly and staying hydrated are two of the best ways to have beautiful hair, skin and nails. If you appear to be losing your hair or have a serious skin problem, however, consult your doctor. In some cases, a blood test can detect a deficiency that can be corrected by taking a supplement. Check with your doctor before taking any supplements, however, as they can interfere with other supplements, and with prescribed medications as well.
You might also like...