Issues to Consider Before Taking Supplements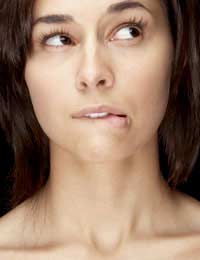 While most of us don't think twice before popping a multi-vitamin, many of us should probably be more careful when it comes to taking other health or dietary supplements. While we often have an "it won't hurt" attitude toward taking things that are advertised as being "100 percent natural", often that's not the case.
Definition of a Supplement
A dietary supplement is defined as one that is intended to supplement our diets. According to the NHS, we should only take them as a top-up to a well-balanced diet, not as a substitute for healthy eating.
Supplements can contain the following ingredients:
vitamins and minerals
herbs and other organic or botanical compounds
amino acids
enzymes, organ tissues, metabolites (anything involved in the body's metabolism) or and other glandulars, to do with the glands or secretions
Be advised that supplements can come in a variety of forms, such as teas, capsules, caplets, various liquids, powders, shakes and bars. If they are sold as a bar or a shake, the label must represent that they are not simply a conventional food item.
Considerations Before Taking Supplements
Don't take supplements to replace a healthy diet. Remember that it is possible to overdose on a specific nutrient - on occasion with dangerous consequences to your health. So have a balanced diet on the whole, and don't try to replace real food with vitamins.
Always check with your GP before taking supplements of any kind. This is very important as they can interact with other medications and be dangerous.
If you have an existing medical condition, tread with caution. Your doctor may approve a supplement for you, but if you become pregnant or are trying to conceive, ask again.
Stop taking supplements at least several weeks to having surgery of any kind. Did you know that garlic capsules can cause serious bleeding – and have even been known to result in death – if taken before surgery? And that's just the tip of the iceberg.
Be aware that "all-natural" does not always mean safe. And keep in mind that even natural ingredients can be harmful if taken in large doses or by the wrong person. Don't rely on recommendations from friends until you speak with a medical professional about your own circumstances first.
Keep up with the headlines. Often a supplement is approved and goes on the market, only to be recalled. Sometimes warnings are issued about how specific supplements have been found dangerous for specific groups of people. St John's Wort, for example, is used to treat depression and anxiety. It now is not advised for people who take drugs for asthma, HIV infections or heart disease, who take certain contraceptives, or who take medication to prevent organ rejection. Stay on top of the news.
Only buy from a reputable source. Buying supplements from an established manufacturer will help you make sure the ingredients on the label are really the ingredients contained within the product! And if a company has incredibly far-fetched claims, stay far away.
Consider alternatives. Is a sports supplement really going to be of benefit to you, or would a different exercise routine make more sense instead? Miracle cures don't work, and the old age "too good to be true" exists for a reason.
If you experience any side-effects from supplements, stop taking them! The supposed benefits are not worth risking your health.
People Who Can Benefit
There are specific groups of people who could benefit more than others from taking supplements. If you fall into one of these categories, you may have more reasons than most to take them. They are:
pregnant women (folic acid, iron, zinc and calcium), or those planning to conceive
athletes (sports supplements)
people who are trying to lose weight, yet want to stay healthy
vegans who may lack basic nutrients in their diet (vitamin B12, iodine, zinc, iron, riboflavin)
older people (calcium, vitamins E, D, and B12, riboflavin, folates)
Taking supplements can help benefit a balanced, healthy diet, if taken under the strict supervision of a GP who is well-versed in your own personal medical situation. If you have a medical problem of any kind, get it diagnosed from a medical practitioner first. Some people benefit a lot from specific supplements, but there are bad ones out there as well. Use common sense.
You might also like...