Vegetarian Supplement Prepared Me for Surgery: A Case Study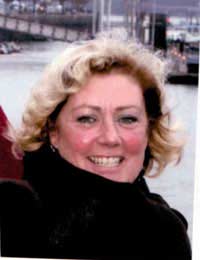 Decades of riding thoroughbred horses left horse-breeder Jacqui Floyd-Walker with damaged knee joints that can only be eased by operations. Jacqui, 62, consulted her surgeon and is due for a full knee replacement this spring, and may face a second one after that.
"I have bad knees due mainly to too much wear and tear, which means too much horse-riding and too much mucking out," says Jacqui, who lives in Dartmoor and has four grown-up children, aged between 32 and 21.
"I'll have a knee replacement on just one at the moment, but will probably have to have another surgery on my other knee not long after the first. We'll see how the first one goes first."
Glucosamine Ahead of Surgery
In preparation for the surgery, Jacqui's surgeon recommended she take the popular joint supplement glucosamine as a natural way to ease her aching joints and alleviate the discomfort. Commonly taken from the shells of shellfish, glucosamine does not suit those on a vegetarian or vegan diet.
"When I saw my specialist last year, he told me to take lots of cod liver oil and find something with glucosamine in it," she says. "but when I read an article about a new supplement it sounded perfect as it was made from vegetables and fruit mainly, so I thought I'd give it a try."
Jacqui decided to take Vitazyme Flex, a new supplement containing vegetarian glucosamine and MSM (also known to ease joints) in a liquid base of fermented fruit and vegetables. It is thought that the fermentation process breaks the nutrients down into miniscule elements at molecular level, ensuring they reach the joints quickly.
Glucosamine is well documented to help ease joints. But it typically takes four to six weeks to take effect. Vitazyme Flex, however, promised to take effect quickly – often within one to two weeks.
Five a Day
"I very rarely stop to eat properly as I am always on the go, so when I read an article about this new supplement I thought at least I would get my five a day after that," says Jacqui.
"When you have a damaged knee or any joint that is already damaged, it is difficult to put anything right. But taking this vegetarian supplement has made me feel better overall, absolutely. Very much so.
"It's helped with lots of things, and I have put my daughter on it as well as she broke her ankle. Amazingly, as a result of taking the supplement her nails and hair have grown as well.
"I was hoping it will do something internally as well bone-wise, and so far it seems to be doing the trick. I'm convinced it's helping my overall health and wellbeing as well as giving me significant joint relief."
Positive Mood
Jacqui faced this winter in positive mood. Not only does she breed horses but also she has a whole menagerie of animals to care for, and she's up early in all types of weather working outdoors.
"Within a couple of weeks I felt significant relief in all my aching joints, not just my knees," says Jacqui. "I find it much easier to move around without pain now and am delighted that I shall return to my surgeon with these improvements," she says.
Vitazyme Flex purports to ease movement by supporting the regeneration of cartilage in the joints. Nineteen different types of fruit and vegetables undergo a 540-day fermentation process, and 90 days before the end of this process, 1500mg of vegetarian glucosamine and 250mg of MSM are added. It comes in sachets, which can be poured into a glass of water or juice or made into a smoothie.
Please note that you should consult your GP and disclose your full medical history before taking supplements of any kind, as they can interfere with other supplements you may be taking, as well as with prescribed medication.
You might also like...