Red Kooga Ginseng Helped My Marriage: A Case Study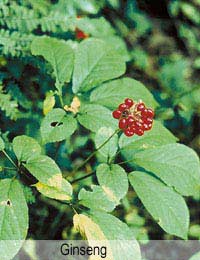 Having a small baby puts a lot of stress on a marriage – and often people find it difficult to cope with the sleepless nights and constant demands. Debbi Cromwell, a web designer, was one of them.
"Before we had Molly my partner Joe and I were really in synch all the time. But after she was born I found it hard to cope with the fatigue," says Debbi, 37, who did not want her real name used in this article.
"I would be exhausted after a full day of looking after the baby, or going to work and then coming home to care for her. Jumping in bed with Joe at the end of a long day was the last thing on my mind.
"After a while I felt we were getting further and further apart, and I just didn't know how to deal with it. He was feeling left out, but I just didn't have the energy to pay him any attention at all. There was nothing left over after looking after Molly."
At the time, Debbi and Joe, who live in south London, were running a business together. That meant they saw each other day in and day out, without a rest, which might sound ideal but really isn't. "I was getting more and more tired, and Joe was seeing how ragged I looked and felt," she recalls.
"All I wanted to do once the baby was down was crawl in bed with a hot cuppa and a hot water bottle, and watch something silly on telly. I couldn't face anything that required any effort, or energy. I just couldn't handle it anymore."
Sex Just a Memory
When Molly was less than a year old, however, Joe started complaining. "Sex had always been an enormous part of our marriage, and soon he started asking me what was wrong. I had always had so much energy in the past, so it was hard to convince him that he wasn't the problem.
"Sex had become just a memory and I was beginning to get really worried about our relationship, until a friend recommended Red Kooga Ginseng tablets. She used them after she had had a baby to take the edge off her fatigue, and they turned out to be a real lifesaver."
Ginseng has been used the world over as a supplement that has many uses. This eastern root is described as an adaptogen, meaning it can help the body adapt to stress, and it also is used to energise the body and mind.
Promoting Mental Alertness
Red Kooga Ginseng is taken from the Korean root, and is promoted as helping aid mental alertness and give increased energy. The supplement can be taken in many forms, including as a drink, as a tablet and as drops.
"I started taking the ginseng supplement and within just a few weeks got a lot of my old energy back, which also meant my old sexual energy. One night Joe walked in the bedroom and I surprised him, and now our relationship is back on track," Debbi says.
"I think the more you do it, the more intrinsic it becomes, so now sex is back on the agenda – and so is our old closeness. Red Kooga Ginseng gave me back the boost I was lacking."
Please note that ginseng in any form is not recommended if you are pregnant or breast-feeding. Always ask a physician before taking any supplements at all, as they can interfere or interact with both prescribed medications as well as other supplements you may be taking.
You might also like...