St John's Wort Regulated My Moods: Case Study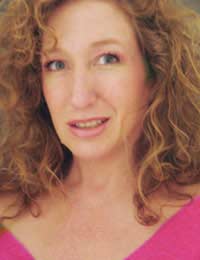 Shirley Zirf was happy when she left her native South Africa to follow her husband's job in Sydney, Australia. But not long after she arrived, her mood drastically plummeted.
"In South Africa, there is a lot of violence, especially in Johannesburg, where I was living. When we got to Sydney I caught the flu, and went to see the GP. Because of everything that had happened back home and the way I was feeling, I immediately burst in tears," says Shirley, 42, who now lives in west London.
"My feelings of loneliness and estrangement from my family just all came flooding out and I just started crying. But shockingly, the doctor did nothing but put me straight on antidepressants, which in hindsight wasn't a good thing.
"I should have just seen a counsellor, a couple times I told the doctor how terrible things had been in South Africa, that I was halfway across the world from family and friends and never saw my husband.
"But doctors are in a little bit of a difficult place as many people don't want to see a counsellor, so they must have thought antidepressants were the best thing for me."
"Terrible" Side-Effects of Antidepressants
Shirley, who now works as a massage therapist and part-time housekeeper, was prescribed what she calls some "very severe" medication with "terrible" side- effects, including a four-stone weight gain and a complete loss of libido.
"A couple of months later I was still very down, so I went back to the doctor and he doubled the dosage," she recalls.
"I started having panic attacks shortly after this and was given Xanax to calm me down when I had them. I went on with the antidepressants for about four years, then when the panic attacks became less frequent I decided I wanted to come off the drugs completely."
When Shirley came to the UK she got a job in a natural medicine clinic, which gave her the impetus she needed to become drug-free.
"The antidepressants were just suppressing my feelings so that I felt I was unable to deal with them. So I went completely cold turkey off of them, which was very hard to do. I had three days of cold turkey – I experienced night sweats, anxiety and night terrors – the effects were terrible," she says.
Taking Positive Steps
While Shirley was proud that she was able to come off the drugs, she still felt sad. So she began to look at alternative ways to lift her mood and beat her depression.
"I started taking more positive steps, seeing an acupuncturist, doing positive things and taking regular exercise. Then a friend of mine who's a herbalist and he suggested taking St John's Wort.
"I'd tried St John's Wort a couple of times before and wasn't very happy with it. I took it in a syrupy form then, and it was quite vile and smelled horrible.
"Then I tried Karma, a licensed version of St John's Wort, and it seems to suit me. I take it in tablet form and find it a lot easier to take."
Benefits of St John's Wort
St John's Wort has a worldwide reputation as one the best natural remedies to cure depression and help regulate moods. Dubbed the "herbal Prozac", it is thought to affect chemicals in the brain called neurotransmitters, which are thought to cause depression when upset. Some of the chemicals are dopamine, noradrenaline and hypericin.
St. John's Wort is not thought to help with severe depression, and it can take up to four weeks to have effect, so don't expect a miracle cure overnight. It can be taken in tablet or liquid form and has minimal side-effects, but it can interfere with antidepressants, oral contraceptives, blood-thinning and other medications, so ask your GP before taking it.
"Since I've come off the antidepressants and began taking St Johns Wort I am so much happier," Shirley says. "And because it's natural I don't care how long I'll be on it.
"I tend to be better in the summer, I get the blues more in winter. So I'll take it throughout the winter and as there are no withdrawal symptoms I'll come off when I feel I can give it a go, maybe in spring."
"St Johns Wort has a really normalising effect on my emotions without the huge slumps I was experiencing. Taking it hasn't made me blissfully happy but it's allowed me to deal with my unhappy feelings more without them being suppressed, as antidepressants had done."
You might also like...