A Supplement Cured My Hair Loss: Case Study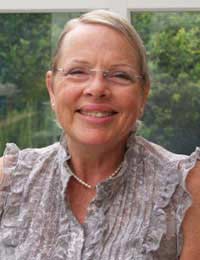 Susan Hawkyard has always had fine, thinning hair, but she had no idea that it was about to get even thinner.
"About 14 years ago I had cancer and chemotherapy, and my hair all came out. People told me that it would grow back nice and thick but it grew back very thin again," says Susan, 59, a retired housewife from St Albans.
"Then last year in May I went on holiday with some friends and noticed my hair was coming out in handfuls. I was in Turkey in the sunshine, and it just kept coming out."
While Susan was horrified, her friends were sanguine. "They said don't worry too much, your hair has always been fine and it'll grow back. But I wasn't too sure."
Thyroid Problem
When Susan arrived back in England she immediately made an appointment to see her GP. She was worried at what they would find, and prepared for the worst.
"Luckily they said it was just my thyroid, which was underactive. That meant my hair was falling out, and I had other symptoms as well: I had very dry skin, my nails were terrible and I was putting on a lot of weight very quickly.
"So they balanced my thyroid with drugs, but said it would take a while to get my hair back."
Sue didn't want to wait, as at that time she was practically bald. Her confidence was very quickly ebbing away and she began to dislike her appearance even more.
Lack of Confidence
"I was panicking, and went and got wigs. But I didn't like the way they looked on me and my self-esteem was suffering," she recalls.
"Then I saw an advert in a newspaper for Viviscal, a supplement that promises to help thinning hair. I was desperate and thought I'd give it a try."
Viviscal is an all-natural supplement that is made with a blend of marine proteins. Imported from Finland, it purports to help not only make existing hair thicker and fuller, but also helps rejuvenate missing and thinning hair. It is very popular for people with general hair loss as well as patchy baldness.
Thicker, Fuller Hair
Susan started taking one Maximum Strength tablet in the morning and one tablet in the evening. She was told that it would not interact with her thyroid medication, so she began taking it.
After three months she noticed a huge difference. "People kept coming up to me and saying, 'Oh your hair is getting thick!,'" she says.
"My nails were also stronger as well, they had never grown in before like that.
"And my hair is now the thickest it has even been in my life. After three months I rang up and ordered more. I was just raving about it – my confidence improved so much!"
Susan would recommend Viviscal to anyone who has experienced hair loss. "I would definitely recommend it. It has no side effects at all and people keep on commenting about how well my hair looks. Even people who have know me all my life can't believe it.
"My nephew recently said to me, 'Aunt Sue, are you wearing one of your wigs?' I said, 'No, it's my own hair!' He thought it was a wig because it looked so thick!"
You might also like...