How Testosterone Helps Men and Women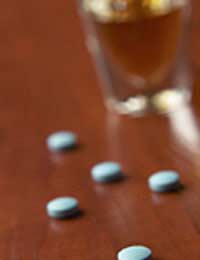 You might think that testosterone is just for men, but that's not really true. Although testosterone officially belongs in a group of male hormones called androgens, women have testosterone as well – just less of it.
A woman's ovaries are responsible for the production of both oestrogen and testosterone in the female body. The latter helps not only in the growth and maintenance of reproductive tissues, but influences bone mass and the growth of other tissues in the body as well.
Men have testosterone for a number of reasons. This versatile hormone determines the size of their penis and testes, makes their voice drop and gives them pubic hair. It also determines their sex drive, or libido, as well as their muscle mass, bone strength and production of sperm.
The Right Levels
Levels of testosterone in males decline naturally over time, which is why a man in his early twenties usually – but not always – will have a higher sex drive than when he is in his late fifties.
For women, low levels of testosterone will also result in a low sex drive, which is why some women post-menopause may choose to have testosterone-replacement therapy to help their flagging libidos.
More common, however, is women whose testosterone levels are too high. When that happens their fertility can decrease and women can find it difficult, if not impossible, to conceive.
Also, overly high levels of testosterone have been associated with polycystic ovarian syndrome, which can lead to obesity, high blood pressure, thinning hair, acne and an irregular menstrual cycle, amongst other problems.
Symptoms of Low Testosterone
For men, low testosterone usually shows symptoms that appear gradually, which may mean you aware not aware there is a problem until it is already entrenched in your behaviour or moods.
Symptoms can include not only a low sex drive, but also irritability and low levels of energy. Low testosterone can also have an effect in a man's weight as well as insulin production.
Supplements of Testosterone – and the Risks
There are many different types of testosterone supplements, and what you would take could depend on your own individual needs, after being discussed in detail with your GP or medical practitioner.
Testosterone can be taken as a supplement in many different forms, including patches, gels and injections. The reason why you are taking it could have a profound effect on the type of supplement you take.
Risks of testosterone supplement use can be many, and include itching and irritation at the site, along with an unpleasant rash. More seriously, long-term use can exacerbate certain already existing conditions, such as prostate cancer and congestive heart failure.
As always, consult your GP when taking a supplement of ANY kind – no matter how benign you believe it to be. Many supplements can be dangerous as they can interact negatively with both other supplements and prescribed medication.
And keep in mind that women with uterine or breast cancer are advised not to have testosterone-replacement therapy, and it can also make women more susceptible to liver and cardiovascular disease.
Getting the Right Balance
Having the right hormonal balance is important for good health in both men and women. For ovaries to function properly, women need the right levels of both testosterone and oestrogen. And men need the right level of testosterone for overall good health, including moods and sex drive.
If you feel something many not be right, see your GP today. Blood work can determine your hormone levels, including your current level of testosterone, and you can then discuss whether or not you would be a good candidate for testosterone supplements.
You might also like...