Benefits of Taking Extra Calcium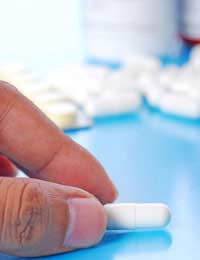 Most of us know that we need calcium for strong bones and teeth. Children are constantly being told to drink up their milk because of this, and women often take calcium supplements to ward off osteoporosis.
Yet calcium has a myriad of other benefits as well, some of which may seem surprising. This mineral has an incredibly positive affect on your health in many ways, as both your heart and your metabolism need enough of it to function well.
What is Calcium?
Calcium is the most abundant mineral we have in our bodies, and it is important for health. Calcium is always present in our bloodstream, helping to prevent haemorrhages. Interestingly, about 1.5 - 2 percent of the average adult body weight is made up of calcium.
This versatile mineral is well-known for helping build strong bones and maintain healthy teeth, but few people know the two are actually connected. What calcium does in the mouth is strengthen the jawbone, which is vital for keeping our teeth securely anchored in place.
When teeth are missing, the mouth is a minefield for infection. Gaps in teeth can lead to pockets of bacteria forming, which can lead to periodontitis, or gum disease. That, in turn, can lead to a loss of bone, which can make your teeth fall out.
What Else Can It Do?
Calcium is more helpful than you might think. It can:
Help regulate hormones. Your body releases certain hormones into your body if you don't get enough calcium, which is why some women get worse pre-menstrual symptoms than others, according to studies. Taking calcium supplements can help regulate your moods and make that time of the month more pleasant.
Aid in keeping a healthy weight. When your body is low in calcium, it releases certain hormones that not only stimulate your bones to release it into the bloodstream, but also stimulate fat production. Of course you can be overweight with adequate calcium supplies, but a lack of it can contribute to your losing the battle of the bulge.
Help in the fight against colon cancer. We don't know exactly why, but calcium supplements can stop the growth of polyps which can lead to this type of cancer.
Aid in proper blood coagulation, making sure our blood clots the way it should.
Help transform light into electrical impulses which are then sent to the retina, making us see properly.
Help ensure that we live longer. Studies have shown that people who have an adequate supply of calcium in their diets during childhood have longer lives.
Work to ensure that breastfeeding mums have adequate milk production for their babies.
Sources of Calcium
We get calcium for a variety of food sources, but we need adequate Vitamin D in our diet as well, to correctly absorb it. These sources include:
Milk and milk products, such as cheese, yoghurt and ice cream
Eggs
Fish, particularly soft fish with edible bones, such as sardines
Peas and beans
Soybeans and lentils
Green vegetables, such as kale, cabbage and broccoli
Potatoes
Drinking water
Products made with fortified flour
Calcium Supplements
Studies have shown that people with a deficit of calcium can experience specific symptoms, such as leg cramps, irregular heartbeat and irritable nerves.
To combat this, it is recommended the adults have between 400 and 500 mg of calcium a day, which may be in the form of a supplement if they are not getting enough in their daily diet.
Keep in mind, however, that taking too much can result in stomach pains and diarrhoea – the Food Standards Agency recommends taking supplements containing not more than 1500 mg per adult per day.
As always, if you are taking supplements of any kind – or considering taking them – talk to your GP first. Some may interact negatively with prescribed medications, or with other supplements you may be taking.
Calcium can help our teeth and bones to stay healthy, and also be instrumental in ensuring we have a regular heartbeat, that our blood clots properly, and that we see well. If you are not getting enough calcium in your daily diet, talk to your GP today about changing your eating habits or taking supplements to rectify the situation - and get you back on the right track.
You might also like...