What is CMO Used For?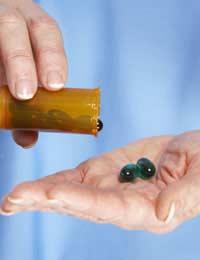 CMO is the name used to refer to a dietary supplement that is used to treat people with arthritis and other forms of joint pain. Short for Cetyl Myristoleate, CMO often also goes by the term Cetyl-M, and purports to even reverse the effects of arthritis forever. But can it live up to its name? Most things that sound too good to be true usually aren't what they claim to be...
What is CMO?
CMO was discovered in the 1960s when an American researcher was doing experiments on arthritis and Swiss Albino mice. This specific breed of mice didn't get arthritis symptoms when injected with a substance which caused arthritis to develop in other mice. Eventually, these mice were found to have CMO in their bodies, which naturally protected them. Funnily enough, the other animals CMO occurs naturally in are cows, beavers and whales. It can also come from the kombo nut, or palm kernel oil.
Uses of CMO
CMO is used for several things, mainly reducing inflammation. Most people take CMO nutritional supplements for joint pain and arthritis, as it is thought to lubricate the joints and even repair them. However, only a few isolated studies have been one with humans, although they reported benefits with patients with rheumatoid or psoriatic arthritis-related joint pain.
CMO can be bought on its own or in conjunction with other supplements. Some people take it in addition to glucosamine and/or chondroitin, and it can be bought in animal-free form (made from plant sources) for vegetarians. However, always tell your doctor if you are taking any nutritional supplement, as they may interfere with prescribed medications or other supplements. Also, even if your doctor gives you the green light, it's well advised to see how you respond to CMO first before mixing it with other supplements.
As well as purchasing CMO in capsule or powder form, it can also be found in topical creams that are applied directly to the affected areas. Its manufacturers say it can penetrate the skin quickly and produces good results. It may be worth a try for those who wish to avoid oral supplements.
Precautions
People who drink alcohol or coffee or who smoke have experienced less positive results than those who refrain from these activities while taking CMO supplements. If you have difficulty digesting fats you may experience some nausea or gas with CMO use.
Although rare, some people have reported an allergic reaction when taking this supplement, including skin rashes or breathing difficulties. Other report a worsening of joint pain at first, which then improves. Pregnant and breastfeeding women should avoid CMO as its effect is not entirely known.
Arthritis sufferers and people who experience chronic joint pain find it highly debilitating. Many products are on the market that claim to relieve the symptoms, but not all work. If you are willing to give nutritional supplements a try, make sure you only purchase it from a reputable supplier and follow the instructions carefully. CMO has not been scientifically proven to work on humans with 100 percent certainty, although it does appear to be relatively safe to take. Consult your doctor beforehand and don't expect a miracle cure.
You might also like...