Vitamin B and Alzheimer's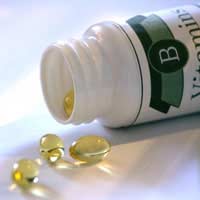 Wouldn't it be wonderful if there was a cure for Alzheimer's – or at least a way to stop its relentless progression? Well, research is now saying there might be, although it is still in the early stages.
For years, scientists have known that there is a strong link between vitamin B and Alzheimer's disease. They discovered that the body produces a chemical called homocysteine, which increases the risk of both dementia and strokes.
Vitamin B12, it has been shown, is capable of actually lowering the levels of homocysteine in the blood, therefore (in theory) lowering the risk of strokes and dementia as well.
What is Vitamin B12?
Vitamin B12 is a vitamin that is water-soluble that is found in any foods which are derived from animals, such as meat, seafood, eggs and dairy products.
A lack of vitamin B12 has been shown to lead to both neurological damage and anaemia. The interesting thing is the specific changes can be measured prior to these symptoms developing.
These changes include memory loss, a reduced level of problem-solving abilities, and a smaller capacity to concentrate, all of which have led researchers to investigate a link between B vitamins and dementia.
Recent Research
Research has shown that as people get older, they are less able to absorb vitamin B12 from the foods they eat. They also discovered that people with either Alzheimer's disease or dementia were found to have lower levels of vitamin B12 in their system, as well as elevated levels of homocysteine.
The most recent research was a study that was led by researchers at Oxford University, who looked at a group of people from the Oxford area who were all over 70 years of age and suffered from Mild Cognitive Impairment, or MCI.
Researchers gave half of the control group vitamins containing folate, vitamins B6 and B12, which are thought to help memory, and the other half a placebo.
At the end of the two-year-study, they found that brain shrinkage in the group that took vitamins had slowed down on average by 30 per cent, and in some cases by 53 per cent.
They concluded that further tests could pave the way for research which could lead to a slowing or halting of the progression of Alzheimer's disease and dementia. They added that more research in the area is needed to make a definite conclusion.
Other Dementia Risk Factors
Other studies have concluded that there are certain risk factors that are under our control which may influence whether we get Alzheimer's or not.
Smoking, for example, has been found to increase an individual's risk of developing any kind of dementia, with heavy smoking during midlife actually doubling the risk.
People who eat a vegetarian diet may also be putting themselves at risk unless they take supplements of B vitamins, in connection with recent research.
According to the Alzheimer's Society, other risk factors we may be able to influence include the following:
Head injury. Serious head injuries have been known to make the risk of Alzheimer's a lot greater, so be careful and buckle up whenever you are in a car.
Heart health. Both Alzheimer's and vascular dementia can be affected by high blood pressure, high cholesterol and stroke, so keep these conditions under control with help from your GP.
Unhealthy lifestyle. An unhealthy lifestyle in general can affect how you age and ageing well can have a positive effect on whether you develop dementia. Keep alcohol and smoking to a minimum and exercise regularly.
Many factors influence an individual's risk of developing Alzheimer's or dementia, including age, family history and genetics. But new studies are proving that was may be able to have at least some sort of influence on our future as far as dementia is concerned, with vitamin B12 supplements appearing to be the most promising way forward.
You might also like...