All About Lipoic Acid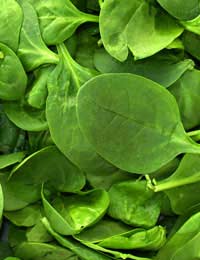 Lipoic acid is a nutrient about which few people are aware. In part, that's because its amazing properties were not actually discovered and documented widely until 1951.
Also known as thiotic acid, it helps our bodies produce energy from fats and carbohydrates, and also is instrumental as an antioxidant that fights free radicals, which can harm our cells in the form of oxygen damage.
In fact, some studies have shown that lipoic acid has also been instrumental in helping to regenerate antioxidants that have already been used up. This could be helpful in the fight against nerve diseases in particular.
Supporting Good Heath
Additionally, lipoic acid is one nutrient that helps us process important vitamins we need to maintain good health – mainly vitamins E and C, which cannot be maintained without it.
That's mainly because lipoic acid can function in both a water-based and a fat-based environment, unlike many other vitamins. In fact, lipoic acid, in the strict sense of the word, is not actually a vitamin at all, since by definition it can be produced by our bodies.
Without adequate supplies of lipoic acid our immune systems suffer, and we become more susceptible to infections such as colds and flu. In tests on animals, an absence of this crucial nutrient has affected memory and muscle mass, and in young animals has also affected their ability to thrive.
Sources of Lipoic Acid
Lipoic acid can be found naturally in many of the foods we eat, including:
Green leafy vegetables such as broccoli and spinach
Yeast
Certain types of meat (body tissues), such as heart, liver and kidney
People who feel that they are not getting enough lipoic acid, or who need more for specific condition-related reasons, are advised to take a supplement, which is called alpha-lipoic acid.
Many doctors recommend taking 100 mg a day, although this depends on why you are taking it. Diabetics, for example, would no doubt take a different dose, and should consult with their GP first.
Conditions Treated
The jury is out on how much affect lipoic acid can have on specific conditions, but it has been documented to aid in the following:
Diabetic peripheral neuropathy, caused by diabetes and leading to nerve damage in arms and legs
Cardiac autonomic neuropathy, which can lead to an irregular heart rhythm
BMS, or Burning Mouth Syndrome
Better control of blood sugar (in diabetics)
Cataracts
Hearing loss related to age
Migraines (weak evidence suggests it might help some people)
Skin that is sun-damaged (a cream containing lipoic acid shows promise)
Side Effects
Be aware that lipoic acid is reported to have some side effects for some people, although not for all. Side effects can include headaches, a minor skin rash, muscle cramps and a sense of pins and needles.
Lipoic acid is also known to interact with some other medications, and it also may improve sugar control in people with diabetes, which means they would have to regulate their own medication intake.
Also, there are no known studies as of yet on people taking this supplement who have liver or kidney conditions, are breastfeeding or are children.
Additionally, it can have the effect of altering thyroid levels, which means people taking thyroid medicine should have their levels carefully monitored. As always, check with your GP before taking any supplement of any kind.
You might also like...