What is MSM and How Can it Help My Joints?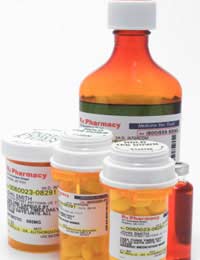 Not to be confused with Microsoft's MSN, MSM is the shortened name of a dietary supplement called Methylsulfonylmethane. It may sound scary, but it's just a fancy title for the organic form of sulphur. Present in small amounts in many of the foods we eat and extremely prevalent in the body, MSM is popular because of its supposed anti-inflammatory properties, and is used mainly to help relieve arthritis-related joint discomfort.
Is MSM a Drug?
MSM is not a drug but a dietary supplement. It does not cure arthritis, but is purported to relieve the inflammation that causes joint pain, neck pain and other related ailments. As a health supplement, MSM can be taken either by itself or with other health supplements such as glucosamine and chondroitin.
One reason MSM is so well-known today is thanks to actor James Coburn, who has made more than 80 Hollywood films and been nominated for numerous awards. Although he always played a tough guy, in real life he suffered greatly from rheumatoid arthritis – until he claimed that MSM "stops the pain" and gave him back his life.
Other Uses for MSM
MSM is also thought to be helpful for people with scleroderma, a chronic connective tissue disease, allergies, interstitial cystitis (painful bladder syndrome) and other ailments ranging from Alzheimer's disease to constipation. In a clinical trial, a throat spray containing MSM was even found to be helpful in curing snoring. However, closer inspection reveals that one study showed it made snoring only slightly quieter.
Be aware that as of yet, topical creams containing MSM have not been found to be beneficial in preventing wrinkles or making them disappear, although many creams containing this health supplement are on the market purporting to do exactly that.
Sources of MSM
MSM is available as powder, tablet or as a cream or lotion, although there is no evidence that it can actually be absorbed into the skin. It is usually manufactured as a product of DSMO (dimethyl sulfoxide), which is a by-product of the wood pulping industry. It can also come from other sources, such as seaweed, so check any labels carefully before purchase if you have any worries concerning this supplement's origin. The good news is that while DSMO can give off an unpleasant odours from the person using it, which many people say smells like oysters or garlic, MSM has no such side effect.
How Safe is MSM?
MSM has been shown to be safe although it is not entirely clear whether it can interfere with prescription medicines or, indeed, other nutritional supplements. In any case, you should always consult with a health professional before taking any dietary supplements, with the exception of multi-vitamins and minerals. Minor side effects include tummy upsets, diarrhoea and headaches.
No conclusive studies have been done to show if MSM is safe for pregnant or breastfeeding women, kids or people with diseases of the liver or kidney. One of the reasons for this is that the vast majority of the research studies and clinical trials done on MSM have involved animals, not humans.
Verdict
In all likelihood, the worst that can happen if you take MSM is that it will have no effect! As it claims to work only as long as you are taking it, it's all up to you...
You might also like...
Tried it for 2 months and it seemed to give me a small measure of arthitis relief (osteo), but my hair and nails greatly improved. Will continue using it for those reasons alone, but it tastes quite horrible (used the powder). Only used half the recommended dosage, as more upset my stomach.
Alex
- 17-Mar-11 @ 12:55 AM