Combination Supplements to help Joint Function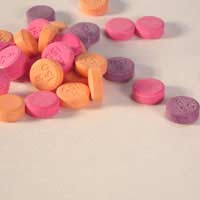 Alternative and "natural" medicine is becoming more and more popular. That's why so many people are choosing to alleviate arthritis-type symptoms with health supplements containing glucosamine, chondroitin and/or MSM, either forsaking traditional medications or in addition to them. Some studies have shown that a combination of these supplements can be of benefit to those who frequently experience joint pain, and while studies are so far not 100 percent inconclusive, there is some evidence to support these claims.
What are Combination Supplements?
Combination supplements are a mixture of complementary supplements designed for a specific purpose, or those that work well in conjunction with one another. As such, they are often less expensive than buying supplements individually, and they are easier to take as they are already pre-mixed and pre-prepared. Usually glucosamine, the most popular joint supplement, is mixed with chondroitin, although sometimes it is mixed with MSM.
Here is a more detailed explanation of the three main supplements used to alleviate joint pain:
Glucosamine: An amino acid produced naturally in the body, glucosamine is usually sourced from shellfish. Treatment with this health supplement comes from the idea that consuming it may help the body to build more of the building blocks necessary to make new cartilage.
Chondroitin: A molecule present in humans, chondroitin helps give joints flexibility, as it is a major part of the cartilage that cushion the joints. With age, the cartilage we have suffers excessive wear and tear, and we get resulting complaints such as osteoarthritis, or OA. Chondroitin is often made from seashells and/or shark cartilage.
MSM: This stands for methylsulfonylmethane, an organic form of sulphur. It is purported to relieve the inflammation that causes joint pain and related ailments. However, while glucosamine and chondroitin have both undergone extensive tests on humans, most of the testing done with MSM has been on animals. It is usually made from a by-product of the wood pulping industry.
Are Combination Supplements Worth Taking?
The choice is up to you. Glucosamine and chondroitin in particular have become very popular amongst athletes, who believe it can both decrease the incidence of osteoarthritis as well as soothe painful joints. In fact, the combination of these two health supplements have reached sales of over one billion dollars in the United States alone!
Words of Caution
You don't always get what you pay for. It is worth checking the labels to make sure there is an adequate amount of the product inside – some brands tend to skimp to save money.
The Arthritis Foundation warns that paying less for health supplements, especially joint supplements, is not always the best option. Go with reputable, well-known brands and beware of cheap imitations. If you buy products from outside the EU, be aware that they may not have undergone the same testing as other products.
Always consult your doctor or a health professional before taking any health supplements, even ones advertised as being purely herbal, as they may interfere with prescribed medication or other supplements (multi-vitamins and minerals are considered safe). At best, their efficacy may be affected; at worst, they can do more harm than good.
You might also like...