Vitamin D Supplements for Kids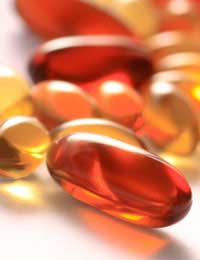 The other name for Vitamin D is the "sunshine vitamin," and it's no wonder why. Our bodies get this important vitamin from the sun, as well as from the foods we eat. But when we don't get enough, our health can very quickly begin to suffer.
A lack of vitamin D causes fits in small children and rickets, a rare illness that is only present in children. It affects their bones, causing them to soften and for bone deformities to occur. Although some children have a genetic tendency to get rickets, it usually is caused by a deficit of either Vitamin D, calcium or both.
Rickets was fairly common in Victorian times and now has all been eradicated, in part thanks to fortified infant milk and formulas, margarine and cereals. But new research says that children still need supplements of Vitamin D to prevent other diseases and problems.
Consequences of Insufficient Vitamin D
Children who are lacking in Vitamin D can have other problems apart from rickets and fits. They include:
Teething delays
Irritability
Poor growth
A marked tendency to get more infections
Cardiopathy, or heart muscle weakness (this is rare)
Muscle spasms and breathing difficulties amongst babies
Natural Sources of Vitamin D
Vitamin D is only found in some of the foods we eat as well, including milk, fortified cereals, infant formulas and margarine, and oily fish, including mackerel, sardines and tuna. The majority of vitamin D that children get, by and large, comes from sources of natural sunlight.
The problem with this, however, is that most medical professionals recommend that babies have no contact with direct sunlight until they are over six months of age.
Additionally, it is thought that individuals in climates where sun is at a premium, as well as dark-skinned people, are not able to receive enough of the vitamin D from the sun. People who are housebound or who go outside with their arms and legs completely covered – those who wear conservative Muslim dress, for example – are considered to be more at risk.
Don't think you can remedy the problem on your own. It's not worth the risk of allowing children in direct sunlight without sunscreen. They would need at least 15 minutes a day, at least several times a week – to get the vitamin D they need, and the risk of skin cancer makes it no worth it.
Vitamin D Supplements
That's why medical professionals today recommend that children take vitamin D supplements. Children with a severe deficiency can take a special injection, which lasts up to six months. But most kids can benefit from a simple daily supplement.
The current recommendation is that you should talk to your GP if your child is under six months old and breast fed – meaning he or she does not get fortified infant formula – about what supplement to take, which would likely be in the form of multi-vitamin infant drops.
It is recommended that children who are older, aged six months to five years old, take a vitamin D supplement containing 7 micrograms daily, to ensure they have adequate stores of this important vitamin.
As always, consult with your GP before taking or giving your children supplements of any kind, as they can interact with prescribed medication and other supplements you might be taking.
The elderly, women who are pregnant or breastfeeding, people with dark skin and those who cover up outdoors or rarely go outside are also advised to take vitamin D supplements. Not only does vitamin D help the body absorb calcium to build and maintain strong bones, it is also thought to help ward off certain cancers and reduce the risk of heart disease.
You might also like...