Natural Supplements for Hyperactive Kids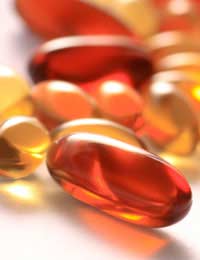 Children who are hyperactive may or may not have a doctor's diagnosis. But whether they are labelled as having ADHD (Attention Deficit Hyperactivity Disorder) or not, one thing is clear: helping them to deal with their behaviour is important.
Many parents want to take the natural route when it comes to their children's hyperactivity, which is a normal reaction. A wide variety of natural treatments and supplements are available, and many families learn that one treatment or another – or sometimes a combination of several – can make a real difference.
Hyperactivity can span a wide range of behaviour, from a mild inability to concentrate to being literally unable to sit still for more than three minutes at a time. It's not easily defined as everyone has his or her own definition.
Natural Supplements
Many health professionals argue that natural supplements can make a difference to a hyperactive child. Be careful what you give, however, as supplements can interact negatively with each other, and with other prescribed medications.
Some of the supplements include:
Fish oil. Supplements containing fish oil that has omega-3 fatty acids have been shown to help some hyperactive children, although more research needs to be done.
Camomile. Can help calm a child down, and deal with sleep problems and anxiety, as well as some gastrointestinal problems.
Lemon balm. Has antispasmodic qualities and is good for calming down both babies and children.
Zinc sulphate. In some trials, zinc sulphate has been shown to have improved behaviour in kids with ADHD, as it is thought to regulate dopamine in the body.
Melatonin. Has been found to improve the sleeping habits of hyperactive children, which in turn can have a positive effect on their behaviour. Not readily available in the UK.
Magnesium. Some studies have shown that it works to effectively control symptoms of ADHD in kids and adults.
Vitamin B6. Intake of this supplement in some trials has proven to be more effective than traditional medicine used to control the condition.
Iron. Important for proper brain function, while a deficiency can cause ADHD-type symptoms. Iron supplements can be dangerous in children who are not deficient, however, so a doctor should determine whether a supplement is needed.
Watching Food Intake
Many people believe that the food hyperactive children eat can greatly affect their behaviour. They cite many foods as inciting behavioural changes, and warn parents to not let their children consume certain items.
The items which parents say affect their children the most are chemical additives, food colourings, milk, eggs, wheat, chocolate, and foods containing salicylates. Salicylates are present in many of the foods we normally eat, including apples, grapes, chilli powder, tomatoes and prunes.
Some parents chose to have their children follow specific diets, the most well-known being the Feingold diet. It contains no additives or salicylates.
Regular Exercise
Regular exercise is also often cited as a way to keep hyperactive behaviour in check. Some parents swear by yoga, others say karate or tai chi has the best effect.
Some people go one step further, saying that massage therapy also works as a tool that enables hyperactive children to calm down and focus better on the task at hand.They believe that rather than try to wear your child out and get rid of his or her energy, it makes more sense to enjoy calming and soothing relaxation exercises, which may be more suitable. It's all a case of trial and error, as what may benefit one child may not be helpful for another.
Keep in mind that supplements and exercise, combined with a special diet, may not work for your child. Your doctor may decide that your child would be better off on medication. Research has shown that about 80 per cent of children with ADHD respond to at least one medication. The good news is that these days, medications to treat hyperactivity both work better and have fewer side effects than they did in the past.
You might also like...