Why is Vitamin E Considered an Anti-Ageing Supplement?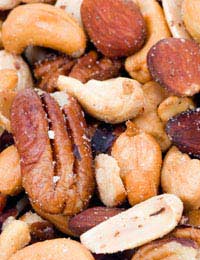 Most of us want to look – and feel – younger, but few of us want to take drastic measures such as as plastic surgery or even Botox. For many, exercising regularly and topping up a healthy diet with vitamin supplements is all it takes. But how do we know which ones are right for us? Vitamin E, for example, is touted as one of the best anti-ageing supplements around. Is it?
What is Vitamin E?
Believe it or not, vitamin E is actually the name for a group of eight fat-soluble vitamins that share antioxidant properties, meaning they are able to slow down or stop the oxidation, or ageing, of other molecules. To put it succinctly, oxidation is what happens when an apple turns brown or a nail begins to rust. We don't want that to happen with our bodies!
Anti-Ageing Properties
Vitamin E works as an anti-ageing supplement by protecting the body's cells against free radicals, or by-products of the way we metabolise energy. These free radicals can harm cells and thus contribute to often age-related illnesses such as cancer and heart disease. While there is as of yet no proof that vitamin supplements containing vitamin E can stop or significantly delay the onset of cancer or other diseases, research is underway.
So No Conclusive Proof, Then?
A study conducted by the University of Florida found that older people who exercised regularly and took regular vitamin E supplements were healthier. The study found they were able to decrease their blood pressure as well as oxidative stress (oxidation, caused by free radical cells, is a cause of aging and disease). It also discovered that the people in the study who only took Vitamin E supplements and did not exercise at all had significantly better health than those who took no supplements.
Other studies are currently underway to determine whether taking vitamin E supplements can be useful in helping cope with largely age-related illnesses such as cataracts, Alzheimer's Disease, strokes and some types of cancer, with mixed results. Watch this space!
So Do I Need Vitamin E Supplements?
That's up to you. An actual vitamin E deficiency is very rare. People who suffer from this usually are either people with intestinal disorders such as Crohn's Disease who can't absorb fat, those with specific rare genetic abnormalities, or premature babies.
While Vitamin E can be taken as a vitamin supplement, it is also found in abundance in certain foods. They include:
Spinach and other green leafy veggies such as asparagus
Seeds and nuts, especially almonds
Certain oils such as red palm oil and vegetable oils
Wheat germ. This is the best way of getting vitamin E naturally from foods if you don't want to take vitamin supplements.
What About Lotions and Potions Containing Vitamin E?
Anti-ageing creams, moisturisers and other topical ointments containing Vitamin E can also have a positive effect to help make our skin look and feel younger. Often sold in combination with other anti-ageing vitamin supplements, such as vitamin C and vitamin B complex, they can also contain herbal and plant supplements such as jojoba, royal jelly, shea butter and kelp.
Because vitamin E's oxidation properties are known to fight ageing and help protect the skin, it is gaining in popularity on the cosmetics market. But always make sure to read the labels carefully so you know what you're putting on your skin, especially if you have allergies to bee products or other supplements.
While there is no guarantee that creams containing vitamin E will make you look significantly younger or turn you into Liz Hurley overnight, using a good quality daily moisturiser can only have a positive effect.
You might also like...