Why is Co-Enzyme Q-10 Considered a Miracle Supplement?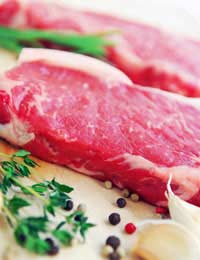 Known colloquially as CoQ10, Coenzyme Q10 is a fat-soluble vitamin used to treat a variety of disorders. It is present in every human cell where it helps to produce energy, and is also a natural antioxidant. People who use CoQ10 as a nutritional vitamin supplement use it primarily to boost their energy levels and immune system, and as an antioxidant to improve their health. Some people also take it as a supplement, often in addition with other supplements and medication, to help keep their hearts healthy.
Origins of CoQ10
CoQ10 is naturally present in many foods, including beef, liver, mackerel, sardines, soya beans, peanuts. The CoQ10 found in many supplements in produced by the bacterial fermentation of specific types of algae.
CoQ10 and Cardiovascular Disease
Studies have shown promise with CoQ10 treating primarily neurological disorders such as Parkinson's disease. It has been also been used to treat other ailments such as diabetes and heart failure, although further research is being carried out to see its effect on human health.
A deficiency of CoQ10 has been found in people with both cardiovascular disease and those who have experienced heart attacks. One link is that medications designed to lower cholesterol also lower levels of CoQ10 in the human body. Heart tissue biopsies in heart disease patients have revealed deficiencies of CoQ10 in up to 75 percent of cases, and many doctors therefore say that CoQ10 is vital for people with congestive heart failure or other types of cardiovascular disease.
CoQ10 and Skin
Recently, skin care has undergone a small revolution. CoQ10 is being used as an oral supplement to treat the skin from the inside out. Mixed with green tea, Vitamin E, alpha-lipoic acid and occasionally hyaluronic acid, nutritional vitamin supplements containing all or some of these ingredients promise to increase the skin's moisture and boost collagen production, while helping sun-damaged skin repair itself and reducing the appearance of wrinkles and fine lines.
While using good moisturisers can be a vital part of one's skin care regime, sceptics say using such vitamin-enriched creams won't make a huge difference to most people. In fact, they say, they will only help people who specific vitamin deficiencies, not prevent the skin's natural decline due to ageing in normal, healthy people.
Side Effects of CoQ10
CoQ10 is seen as largely safe for most people. Minor allergic reactions to CoQ10 have been reported, such as hives and itchiness. Other side effects are usually short-lived and will go away on their own. They include vomiting, tummy upset, light sensitivity, flu-like symptoms, headache, rash, itchiness, insomnia, dizziness and other minor symptoms.
People with hypoglaecemia or diabetes should be aware that CoQ10 can lower blood sugar levels, and it can also lower blood pressure and could elevate the level of liver enzymes. It's not known if it's safe in pregnant or breastfeeding women.
Supplements are regulated as food, not medicine, in the UK. As food, there is less of a guarantee that the supplement you buy will be pure and of the right strength. Always buy from a reputable supplier and read the label carefully. Consult with your doctor before taking any nutritional vitamin supplements, such as CoQ10, as they can interact with other supplements or herbs and also with prescribed medication.
You might also like...
Hi, How would i know if i am buying pure and right strenght supplement. Thanks
saba
- 8-Aug-12 @ 3:46 PM