What are "Natural Steroids" like Androstendione and DHEA?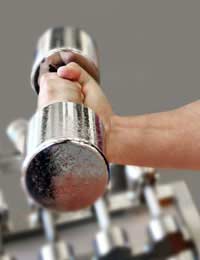 When we think of anabolic steroids which bodybuilders and athletes used indiscriminately in the past to improve their sports performance, we think of something dangerous and illegal. But did you know that "natural" steroids, such as androstenedione and DHEA, are anabolic steroids as well?
What Are Natural Steroids?
The only real difference between natural and synthetic steroids is that the latter are made synthetically, usually in a lab, and as such are chemically altered. Natural steroids are classified as natural products as they aren't chemically altered, so they are allowed to be marketed as dietary supplements.
Most natural steroids advertise that they can improve body mass and increase muscle, therefore becoming an attractive purchase to bodybuilders and other athletes hoping to bulk up quick. When administered to achieve higher levels in the body than normal, bodybuilding supplements containing anabolic steroids can give people increased muscle size, improved moods and increased mass of red blood cells.
One of the most popular of these "natural products" is androstenedione, known as andro. A direct precursor to testosterone, the male sex hormone, androstenedione is a naturally occurring steroid that is produced by the body's adrenal glands, testicles and ovaries. When it is released into the blood it converts into (mainly) testosterone, as well as oestrogen. East German athletes reportedly were ordered to snort a nasal spray containing andro two-three hours before competing in the 1988 Olympics.
DHEA is the abbreviation for dehydroepiandrosterone , which is produced naturally in the human body, primarily by the adrenal glands, where it is later also converted to testosterone and oestrogen. Bodybuilding supplements containing DHEA are often produced synthetically from wild yams.
Drawbacks of Anabolic Steroids
Common side effects of taking an excess of androgens include:
Increased risk of specific diseases such as heart disease due to higher cholesterol
Excess hair and other masculine traits in women
Adolescent stunted growth
Less common side effects include:
Leukaemia and/or lymphoma
Warning
Androstenedione is banned by many organisations, including the international Olympic Committee. While at present it can be purchased in the UK as an over-the-counter dietary supplement, many members of the medical community consider it to be unsafe for sports use. In early 2008 the government classified androstenedione as a Class C drug and warned people about using it to enhance their physical performance and appearance leading up to the 2012 Olympic games.
In a Home Office Report, the government warned, "Although a small number of people use anabolic steroids to enhance their physique and strength, steroids can cause serious psychiatric and physical problems. They are associated with aggression and violence, an increased risk of infections and in the longer term high blood pressure, liver disease, stroke and heart failure."
The government has also recommended that while there is evidence that DHEA works in treating depression, adrenal insufficiency, labour induction and systemic lupus erythematosus, it should not be used except under the supervision of a medical professional. In a nutshell, steroids should only be used for the purpose for which they were intended, and that does not mean to improve sports performance.
You might also like...