Can Ginkgo Biloba Stabilise my Moods?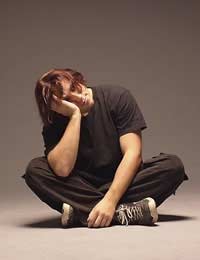 Revered for centuries in China, ginkgo biloba is now making a big splash in the West. It has many medicinal applications, mainly to treat circulation problems and as an effective memory and concentration enhancer. But can it help as a natural mood enhancer as well?
What is Ginkgo Biloba?
Derived from the leaves of a tree that grows mainly in China, ginkgo biloba supplements have been in existence for decades, while medically the plant has been in use for thousands of years. The ginkgo leaf extract is used pharmaceutically for a variety of purposes, as the leaves contain flavonoids and terpenoids, which are believed to have antioxidant qualities and therefore can help quash cell damage in the human body.
Today, ginkgo biloba is prescribed all over Europe, and is one of the best-selling herbal supplements in the United States. It is widely available in extract form in health food stores across the UK, and is one of the most widely researched herbal supplements around.
Ginkgo and Moods
A test on healthy young university students who were given large does of ginkgo biloba over a six-week period showed that they had improved memory and concentration. However, it did not appear to affect their moods. Another study on post-menopausal women also showed that herbal supplements containing ginkgo biloba had no effect on moods.However, a test involving volunteers aged 50 – 65 who were given herbal supplements containing ginkgo extract for a four-week period found that they saw marked improvement in their quality of life, as well as their mental health. They performed significantly better on reaction tests and said that overall their moods had improved since taking the extract.
Yet a third study in older people discovered that their alertness as well as their satisfaction with day-to-day activities improved when taking ginkgo biloba, and this had a significant impact on their moods. So while ginkgo does not act entirely as a prescribed anti-depressant medication might, people who take it see an improvement in their general mental health, and thus a corresponding uptake in their normal mood.
As ginkgo biloba can help with other problems that affect moods, such as erectile dysfunction (see below), it's safe to say that it can help stabilise moods as well, making our health and thus our moods on a more even keel.
Other Medicinal Uses for Ginkgo Biloba
Herbal supplements containing ginkgo have many other reported uses, including:
Treating erectile dysfunction (impotence)
Helping treat Alzheimer's disease
Improving circulation in people with diabetes, and helping minimise damage to the retina, which is associated with this condition
Helping repair ulcers (peptic)
Improving exercise-related muscle pain
Side Effects
This is not a supplement for everyone. Always consult your doctor before taking any herbal supplements. Pregnant and breastfeeding women should avoid taking ginkgo unless under medical supervision, as well as those taking certain antidepressants or blood-thinning medications, including anticoagulants such as aspirin. Supplements containing gingko can cause bleeding risk, nausea, restlessness, gastrointestinal disorders and headaches.
Did You Know?
The nuts of the ginkgo tree are used often in Chinese cuisine, with some people believing them to have aphrodisiac qualities.
People with a sensitivity to gingko nuts can get blisters similar to the effects of stinging nettles or poison ivy when touching their fleshy outer coating, and need to wear gloves when handling them. They can usually eat the insides, however.
Children should be careful when eating ginkgo nuts, as eating too many per day or over an extended period of time can cause poisoning.
Ginkgo biloba supplements can also be used to help with vertigo.
You might also like...