Can Fish Oils Benefit My Skin?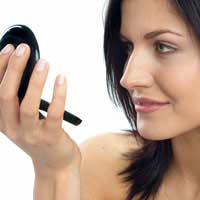 They've been touted as the Number One Superfood, helping everything from joint inflammation to high blood pressure. But can fish oils containing essential omega-3 fatty acids also be of benefit to the skin as a health supplement? Some people think so...
What are Fish Oils?
Cod liver oil is exactly what the name implies: oil taken from the livers of cod. Depending on the quality of the process, the resulting oil can taste pleasant like a fresh-tasting, light sardine, or as nasty as a rancid fish. Luckily, this health supplement can now be bought in capsule form. Other fish oils come from the tissue of a variety of oily fish, and can also be taken as a liquid or capsule.
What is Dry Skin?
Dry skin is caused when our skin suffers a loss of moisture, resulting in flakiness and itchiness, sometimes with accompanying redness. Emollients work by trapping moisture in the top layer of our skin, forming a barrier. Many good moisturisers also have ingredients that work together to soften the skin's layer of keratin.
How, Then, Can Fish Oils Help Skin?
Fish oils are rich in essential omega-3 and omega-6 fatty acids. Both are known to be very important in keeping our skin soft, supple and healthy. Most of eat us enough of omega-6 but not enough of the omega-3 fatty acid EPA, and have resulting skin problems such as dandruff, flaky skin or wounds that heal poorly.
EPA also inhibits production of androgens, hormones that influence production of sebum in hair follicles which can cause acne. Additionally, it limits production of Arachidonic acid, which people who suffer from psoriasis and other related skin conditions have high levels of in their bodies.
Be aware, however, that while fish oil has some definite benefits for many people, some manufacturers of fish oil skin care products claim they can do everything from reducing the risk of skin cancer to preventing fine lines and wrinkles. As with most health supplements, don't believe everything you read!
Taking them Correctly
To benefit your skin care regimen, fish oils can work best from the inside out. So it's better if you take them orally, although some topical creams are also recommended. Be aware that EPA can also be found in oily fish such as salmon, herring, tuna, anchovies and mackerel, so you may want to just include more oily fish in your diet.
Other Uses for Fish Oils
Mixed with zinc oxide, cod liver oil is an effective nappy rash cream.
Some fish oils have been shown to be effective in helping alleviate symptoms associated with arthritis, as well as other joint problems, as it can reduce inflammation and help keep cartilage strong.
In the US, people with coronary heart disease are encouraged by the American Heart Association to ingest 1g of fish oil per day. However, they are told to accomplish this preferably by eating the right oily fish.
Choosing the Right Oil
Stay away from the cheaper brands as you don't know what you are getting. At best, they may work fine but taste overly fishy. Be aware that you can buy flavoured oil, or purchase it in capsule form, if you cannot stand the taste.
Check with your doctor how much you should take per day. Be aware that different brands put differing amounts in their capsules, so always check the labels carefully to make sure you have the dosage right.
Some fish oils, especially those bought on the Internet, may not conform to British standards and may contain high levels of mercury and/or other toxins. Make sure you know what you're buying.
If you are a regular sun worshipper, you may be getting enough vitamin D already. So don't overdo the cod liver oil, which is naturally high in vitamin D. There's something to be said for too much of a good thing.
Potential Risks
Always consult your doctor when taking any health supplements, as they can react with other supplements and even with prescribed medication. Never take cod liver oil or vitamin A supplements with oral or topical medications that contain retinol for acne or medication for any other skin conditions that are treated with derivatives from retinoic acid. And never combine any vitamin A supplements together without consulting a health professional (cod liver oil is high in vitamin A, and as such is also unsuitable for pregnant women).
You might also like...