The Best Ante-Natal Supplements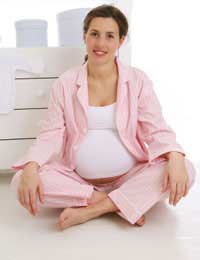 Everyone wants to do the best for their unborn child, and for most pregnant women that means staying active, eating healthily, not smoking or drinking to excess, and taking the right ante-natal supplement.
Finding the right ante-natal supplement, however, can be a minefield, as so many are currently on the market all promising the best results.
So how do you know which supplement – or combination of supplements – is right for you when you're pregnant?
Everyone Needs Ante-Natal Supplements
You might think that if you eat a balanced diet, one that includes plenty of low-fat dairy products, lean meat and fish, wholegrains, and fruit and vegetables, that you don't need a supplement. Right? Wrong!
The one thing missing from your diet, no matter how balanced a diet you eat, is folic acid. That is simply something we do not get enough of from the foods we eat, and something that can make a huge impact on an unborn child.
In fact, health professionals recommend that you take at least 400 micrograms of folic acid every day for at least three months before you try to conceive, to give your baby the best start – and then for the first three months of pregnancy.
Why Folic Acid?
Folic acid is vital to help your baby's nervous system and spine develop, and studies have shown that the number of neural tube defects, such as spina bifida, has been reduced by 70 per cent since pregnant women began taking supplements of this vital naturally occurring B vitamin.
While we get folate from certain green vegetables, enriched breakfast cereals and wholegrains and orange juice, it still is not enough for a pregnant woman to ensure that her baby is free from neural tube defects. Women who cannot take tablets can purchase a milk drink that contains the recommended daily amount of folic acid.
Other Important Nutrients
There are other important nutrients pregnant women need throughout their pregnancies, including:
Calcium. Calcium will not only help support you and your bones, but can also make an impact on your baby's bones and teeth, which are developing inside the gums even before birth.
Iron. The amount of blood in your body increases when you are pregnant, so having the right amount of iron is even more important to help deliver oxygen around your body.
Vitamin D. Helps to regulate levels of phosphate and calcium in your body. Most of the Vitamin D we have we get from sunlight, as only a small amount is found in food. If you rarely go outdoors, or are always covered up when you do go outside, you might be suffering from a Vitamin D deficiency. Health professionals recommend 10 micrograms per day when you are pregnant.
Play it Safe
You will have regular blood tests throughout your pregnancy to make sure you are not suffering from any vitamin or mineral deficiency, so don't forget to keep all your ante-natal appointments. It is also thought that women who have had multiple births, or babies close together in age, may suffer more from vitamin and mineral deficiencies than other expectant mums.
Remember also that taking too many supplements can be harmful to your unborn child, and that generally one nationally recognised ante-natal vitamin that contains the right amount of folic acid per day is all you need when you're pregnant. Some vitamins, such as Vitamin K, can actually be harmful during pregnancy.
Ask your GP to recommend a good ante-natal supplement, and always make sure you buy only a well-known brand in a sealed container. And don't forget to keep in mind that vitamins are not a substitute for healthy eating, whether you are pregnant or not!
You might also like...