About Our Site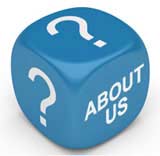 SafeSupplements was formed to offer a unique reference point on comprehensive advice on health supplements.
Taking nutritional supplements is something most of us do from time to time. Even the government has come out in favour of multi-vitamins, and most people believe they do us more good than harm.
It's widely accepted that supplements can be helpful additions to one's regular diet, if taken correctly and under the proper supervision of a medical professional. But are all supplements safe to take? What about ones to improve sports performance, or to enhance our moods?
We founded SafeSupplements because we felt there was no single site that offered impartial, practical advice on the topic. Our concern was that many people know very little about supplements when they begin taking them, and that their ignorance can wreak havoc on their health.
That's why SafeSupplements offers a wealth of advice in supplement safety, exploring the efficacy of dietary and weight loss supplements, vitamins, muscle-builders, and more. We also investigate how specific supplements can interact with each other, and which ones are considered dangerous to take for people with certain medical conditions.
We have also included case studies of people who have taken supplements themselves and can talk about the advantages and disadvantages of taking them, as they see it.
Have a look at our site and see how it differs from others on the topic, not only by the wealth of advice it offers but also by the informative and impartial tone we have adopted. We think you'll be impressed.

Related Articles in the 'Site Information' Category...