Why Whey Protein?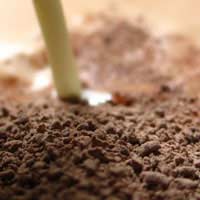 Whey protein is commonly used as one of the many sports supplements by people seeking to increase their levels of protein and build bigger muscles. A pure protein made from cow's milk, it is a rich source of essential amino acids, which the body needs to repair cells, provide energy, build and mend bones and muscle, and regulate metabolic processes in the body.
Whey Protein: The Facts
Whey protein is a by-product of the way we make cheese. The casein, or cheese curd, and some of the milk fats are separated, then the remaining liquid is filtered out to separate the lactose and other ingredients, including the protein. It is then purified, dried and packaged as a powder.
While protein can be found in a variety of foods, including eggs, milk, meat and cheese, whey protein is considered the most efficient protein around because it is rich in branched-chain amino acids. They help to both build and retain muscle tissue, making whey protein one of the most popular sports supplements for anyone hoping to bulk up.
People who indulge in very intense physical activity require more protein than more sedentary types. It is thought that increasing the amount of protein in your diet will not only help your muscles to recover better after exercise, but also make them bigger and grow faster. Whey protein can also help dieters keep up their energy levels, even if they partake in no exercise. Whey protein is good to keep up fitness levels and to help people get fit.
Clinical Studies
Clinical studies of whey protein have shown that:
Whey protein can help make up for the effects of overtraining
Protein mixed with carbohydrates, such as protein shakes, is better than protein alone to build up muscle and improve fitness
Whey protein can be used as a way for people with abnormal or repressed immune systems to increase their levels of antioxidants
Supplements of whey protein may help prevent blood sugar spikes in people who eat meals high in carbohydrates, which could be helpful in treating patients with diabetes
Dosage
Whey protein is used as a regular supplement by a variety of people, including those on diets who need to balance their blood sugar levels. Professional athletes normally consume 25 grams of whey protein daily, while bodybuilders need a lot more. The recommended dosage is up to 150 grams for them, although too much whey protein is not recommended as it can overload the liver.
Whey protein comes in a variety of supplement types, including powder, shakes, protein bars, even protein muffins! It also comes in many different flavours, including chocolate, to make it palatable to a wider audience. It is available from most health food stores as well as online and from sports supplement outlets. Only buy from a reputable supplier and follow the label carefully. If you are lactose intolerant you may prefer to take whey protein isolate, which is tolerated by most people as it has a lower lactose level.
Never take any supplements, including sports supplements, without the advice and consultation of a qualified medical professional. Some can interact with prescribed medications, while others interact with other supplements as well.
You might also like...