Why is Creatine Used to Improve Sports Performance?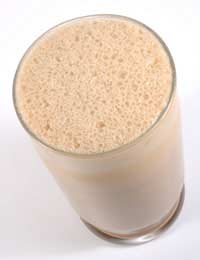 Long ago, our success in sports was determined by a variety of natural factors, including heredity, diet, exercise and even the amount of sleep we regularly get. Today, people seeking to improve their athletic performance are using different means, including a variety of sports supplements designed to help our bodies perform better. Creatine is one such performance-enhancing supplement, which has been extremely popular since the early 1990s.
What is Creatine?
Creatine sports supplements were popularised by several well-known athletes, including Olympic gold medallists Linford Christie and Sally Gunnell. They are primarily used by athletes who wish to build up their muscles and increase energy levels fast, including bodybuilders, sprinters, rowers and runners.
Creatine is an amino acid that is found naturally in the body, unlike many other sports supplements that are either vitamins, minerals or herbal concoctions. As a building block of protein, most creatine found in our bodies is in the skeletal muscle system. Most of the creatine in our bodies we get from the food we eat, including meat, fish, eggs, dairy, nuts and seeds, which is then synthesized by the pancreas, liver and kidneys before reaching the muscles.
Once it reaches them, creatine is converted into creatine phosphate, used to regenerate ATP (adenosine triphosphate), their main energy source. In many studies creatine has been shown to increase muscle mass significantly and improve high-energy sports performance, and also claims to increase energy levels and speed up recovery.
As sports supplements, creatine can be purchased either as a powder to be mixed into drinks or in capsule/tablet form. Many people say the powder is more easily absorbed. Be aware that after taking creatine you may experience increased urination, which is why some people tend to space their doses throughout the day.
Does Creatine Really Work?
Studies have shown that as a sports supplement, creatine is effective in specific circumstances as part of a regular fitness regimen. Primarily, these are activities that involve short periods of highly intense activity. That's why it is so often used by sprinters, runners and rowers. It has not shown as good results with sports activities that require prolonged endurance and stamina, such as marathon races.
While studies have shown that people who take creatine regularly do bulk up and gain weight, there is no conclusive evidence that it works as a fat burner. Additionally, ongoing studies to determine whether creatine is helpful to people with neuromuscular or heart diseases have so far proved inconclusive.
Safety Precautions
Studies have shown that using creatine supplements for a short period of time as part of a regular fitness programme can be safe to your health, while using it for longer can result in muscle cramping. However, people who use creatine have urine that is highly concentrated, which could eventually cause kidney damage. As this is not yet conclusive, people with kidney problems should avoid taking it at all cost. Some people also experience minor tummy upset when taking creatine supplements.
No supplements, even herbal ones, should be ingested without the proper supervision of a doctor. They can interact with each other and with prescribed medication, and can do long-term damage to your health. Always speak to your GP or a qualified medical professional first.
You might also like...