What is Rhodiola Rosea?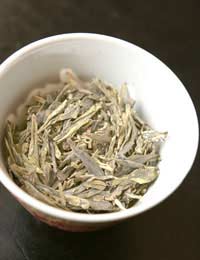 Rhodiola rosea, also known as golden root, or rose root, has been called an "adaptogen" by the Russian researchers who first made it famous. They called it this due to its observed talent in helping people adapt better to stress, be it chemical, biological or physical.
As stress plays an enormous role in how we age, it's thought this unique herb can help slow down the ageing process, calm us down and give us renewed energy. Some tests has also shown this plant can even help inhibit cancer cells.
What Exactly is Rhodiola Rosea?
Rhodiola rosea, often referred to as a "Siberian herb", actually grows in many cold areas of Europe and Asia and even the Rocky Mountains. It has enjoyed popularity as a herbal supplement for years. In particular, it has been used to treat depression, cure high altitude sickness, get rid of fatigue, stimulate the nervous system, improve memory, attention span and focus, and increase energy levels and boost the immune system.
In Siberia, where life can be extremely difficult, it has been widely used as a traditional folk medicine, helping people there cope with the harsh realities of largely sunless winters. In certain parts of the country where temperatures drop significantly in winter it is widely taken to help people adapt their bodies and brains to the cold environment.
Reportedly used by Soviet Olympic athletes to increase their energy and endurance, the rhodiola rosea herb was also a favourite herbal supplement of Soviet cosmonauts, who secretly used it to improve their stamina and improve their performance.
Legend has it that much of the research done on it was only in Russian, and locked away in top secret journals. However, it caught the attention of the West in the late 1970s, when a Soviet soldier fighting in Afghanistan called Zakir Ramazanov realised its amazing properties.
How Does It Work?
Tests on animals by US medical researchers have shown that rhodiola rosea has certain ingredients, mainly rosavins and salidroside, that may protect healthy cells from a variety of toxins, correct enzyme imbalances that are associated with diabetes, boost energy levels, ease depression and even help inhibit cancer cells. In Norway the herb is quite common and many people take supplemental tablets seasonally, along with fish oil supplements, to help ease the winter blues and boost their immune systems throughout the long winter days and nights. It is considered an official medicine, not a herbal supplement, in many European countries including Russia, Sweden and France.
More interestingly, a recent trial in Sweden showed that extracts of rhodiola rosea were helpful in treating patients suffering from mild to moderate depression. The double-blind placebo-controlled and randomised study, the first of its kind conducted on humans, showed that people who took the herb showed significant improvement compared to those who took a placebo. As it has also been shown to help with insomnia, it is being considered as a safe alternative to prescription antidepressant medications.
Other studies, including one conducted in Belgium, have showed that this herbal supplement increased exercise endurance levels in healthy people and athletes, and had a positive effect on their mental performance.
Side Effects
Rhodiola rosea is not known to interfere with any known prescription medicines, but always ask your doctor before taking any type of herbal supplement, or supplement of any kind. It is recommended that all rhodiola rosea supplements purchased are standardised to 0.8 to one percent salidroside and three percent rosavins, so check the label carefully to get maximum benefits. Always purchase supplements from a well-known supplier.
For best results only mild to moderate amounts of this herbal supplement are recommended, anywhere from 50 to 200mg per day. It is known to work well with other herbal supplements such as St Johns Wort and Valerian root.
You might also like...